---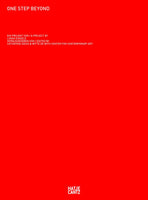 For his project One Step Beyond. The Mine Revisited, Lukas Einsele traveled with photographer Andreas Zierhut to minefields and other areas in the world's four most heavily mined countries: Angola, Afghanistan, Bosnia-Herzegovina, and Cambodia.
The project is based on memories and stories. People who have been injured by a mine attempt to reconstruct the events leading up to the accident in an interview with the artist. Some make a rough sketch of the place where the incident took place. Using a field camera, Einsele made a photographic portrait of each participant and left the interviewee with a Polaroid copy. In the resulting public presentation, the victims' stories, drawings, and portraits were set alongside documentation about landmines and photographs of the area.
The project has been exhibited in Witte de With (Rotterdam), Museum Haus Esters (Krefeld), United Nations and Goethe Institut (New York). From july 2005 the project will be presented in the countries that inspired it and where the material was gathered.